TDR-36A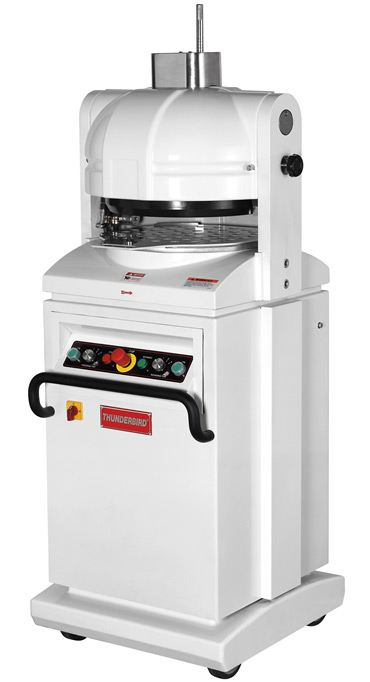 Automatic Dough Divider Rounder.
Uniformly scales and Rounds pieces.
S/steel Cutting Knives and Teflon coating Disc / crown for sanitary purpose.
Dividing Disc can be turned to front side for easy cleaning.
Three section pressing and rounding time.
Wheel mounted for easy mobility.
CE, NSF, Approval.
Click here to convert Units (Will pop up a new window)
14 parts 130-250 grams
30 parts 30-110 grams
52 parts 16-45 grams
TDR-36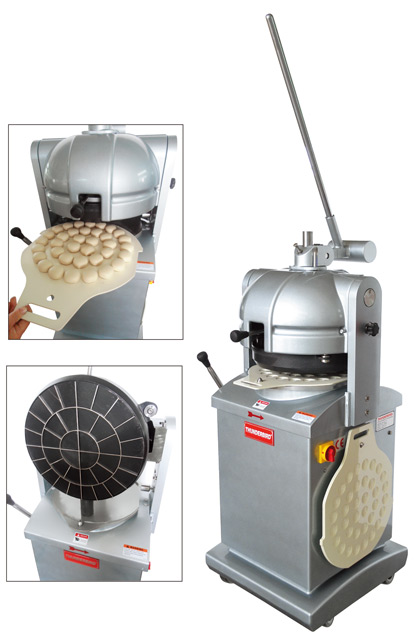 Specs:
TDR-2380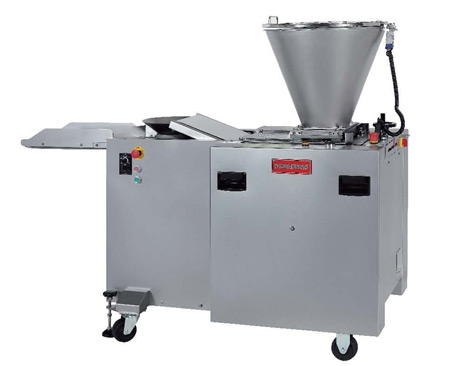 Features
High Speed Automatic Dough Divider/rounder

Dough Ball Sizes: 2 oz up to 24 oz!

Up to 1,600 balls per hour!

220V / 1 Phase

69"(L) x 26"(W) x 51"(H) or 1754mm(L) x 665mm(W) x 1292mm(H)

Weight: 890lbs or 405kgs



We reserve the right for any technical specifications changes without notice.